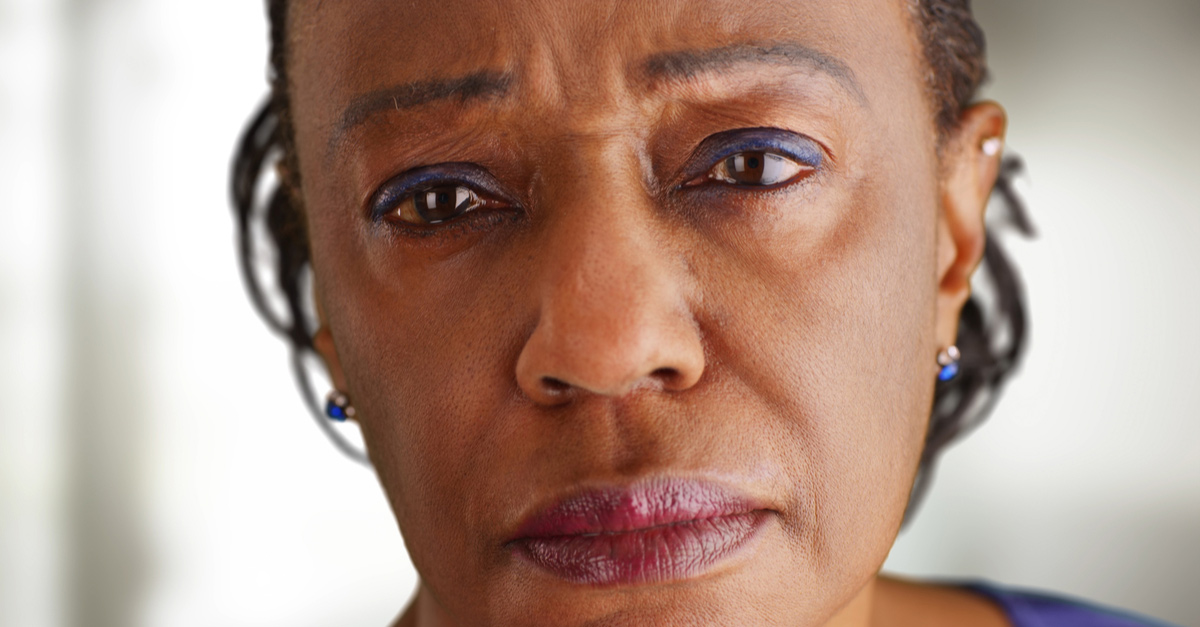 18

Oct
In February 2017, CNN released an investigative report by Blake Ellis and Melanie Hicken entitled, "Sick, Dying and Raped in America's Nursing Homes." The report started with this chilling sentence: "You prepare for a phone call your mother has passed. You don't prepare for a phone call that your mother has been RAPED." Obviously these victims are elderly persons in the latter stages of their lives. Some of them use wheelchairs and walkers and are robbed of their memories by diseases of dementia and Alzheimer. They are brought to these facilities by their loved ones under the trust and hope of their family members being comfortable and taken care of. Instead, the opposite happens; the unthinkable, they are raped and sexually assaulted by the very persons paid to take care of them.
According to the CNN report, it's impossible to know just how many victims are out there. But through an exclusive analysis of state and federal data and interviews with experts, regulators and the families of victims, CNN has found that this little-discussed issue is more widespread than anyone would imagine.  Even more disturbing: In many cases, nursing homes and the government officials who oversee them, are doing little —  or nothing — to stop it. 
Sometimes pure —  and even willful — negligence is at work. In other instances, nursing home employees and administrators are hamstrung in their efforts to protect victims who can't remember exactly what happened to them or even identify their perpetrators. 
In cases reviewed by CNN, victims and their families were failed at every stage. Nursing homes were slow to investigate and report allegations because of a reluctance to believe the accusations —  or a desire to hide them. Police viewed the claims as unlikely at the outset, dismissing potential victims because of failing memories or jumbled allegations. And because of the high bar set for substantiating abuse, state regulators failed to flag patterns of repeated allegations against a single caregiver. 
It's these systemic failures that make it especially hard for victims to get justice —  and even easier for perpetrators to get away with their crimes. 
Response
Responding to the CNN report, Consumer Voice issued a statement on sexual abuse in nursing homes and issued a joint statement with the National Center on Elder Abuse and the National Organization for Victim Assistance.  They also provided the following information:
What Is Sexual Abuse?
Sexual abuse is non-consensual sexual contact by one person upon another.  It may happen as the result of deceiving, manipulating, or forcing the resident into sexual contact.  Sexual abuse is a form of elder abuse that frequently goes underreported, under-investigated, and unnoticed.  In 2016, Ombudsman programs investigated 819 complaints regarding sexual abuse. Sexual abuse can take on many forms and includes: 
Unwanted intimate touching of any kind, especially to breasts or genital area;

Rape, oral or anal sex 

Forced nudity

Forced observation of masturbation and/or pornography

Taking sexually explicit photographs or audio/video recordings of a resident and distributing them online or in-person.  This includes pictures or recordings of residents that are not fully clothed while they are being cared for (bathing, dressing, etc.). 
Women and residents with dementia are more likely to be victims of sexual abuse.  Women comprise nearly two-thirds (65.6%) of the nursing home population. Residents with dementia are particularly susceptible to sexual abuse because of their impaired memory and communication skills. While women and residents with dementia are more likely to become victims of sexual abuse, all residents are vulnerable to abuse. 
The abuser can be anyone who has contact with the resident.  Residents may know their abuser, such as a family member, friend, or staff person, or they could be complete strangers.  Abusers could include permanent and temporary staff, visitors to the facility, and even other residents. Some residents may have dementia or another mental health issue that impacts their choices and behavior and result in resident-to-resident sexual aggression (RRSA).  Dementia-driven RRSA is the most common form of sexual abuse in nursing homes.
It is important to note that residents have the right to engage in consensual sexual activity, but this is dependent on both residents having the capacity to consent. A resident's ability to consent to sexual activity needs to be carefully and adequately assessed through proper legal and ethical processes, as some residents with dementia or other cognitive disorders may not be able to consent.  Facilities must ensure both resident safety and residents' right to consensual sexual expression. What are signs of sexual abuse? 
If a nursing home resident is being sexually abused, there may be physical and psychosocial signs of this abuse. 
Signs of Sexual Abuse
Signs of sexual abuse may include: 
Bruises around inner thighs, the genital area, or breasts 

Unexplained genital infections or sexually transmitted diseases 

Unexplained vaginal or anal bleeding, pain, or irritation 

New difficulty sitting or walking 

Torn, stained, or bloodied underclothing 
Other Signs
Sometimes, there may be no clear physical signs of abuse.  However, there may be other signs that something is wrong, such as:   
Extreme agitation  

Withdrawal from social interactions  

Panic attacks or emerging post-traumatic stress disorder (PTSD) symptoms  

Suicide attempts  

Sudden or unexplained changes in behavior including fear or avoidance of a person or place, fear of being left alone or the dark, and increased nightmares, and/or disturbed sleep. 
Residents may exhibit unusual behavior with their abuser, including tense relationships and frequent arguments.  They may also exhibit anxiety or excessive fear around their abuser and engage in more aggressive behaviors. If a resident says they have been sexually assaulted or raped.  Believe them! 
Residents have the right to be free from abuse 
Under federal law, nursing home residents have the right to be free from abuse, including sexual abuse.  
Nursing facilities must: 
Have written policies and procedures to prohibit, prevent, and investigate abuse; 

Train staff on what constitutes abuse and the procedures for reporting incidents or  allegations; and 

Not hire anyone who has been found guilty of abuse by a court, has had a finding entered into the state nurse aide registry for abuse, or has had a disciplinary action against them for abuse.
Legal Help
If a family member or someone you know has suffered abuse or neglect, help is available.  Call the Law Office of Figeroux & Associates at 855-768-8845 for a FREE consultation.