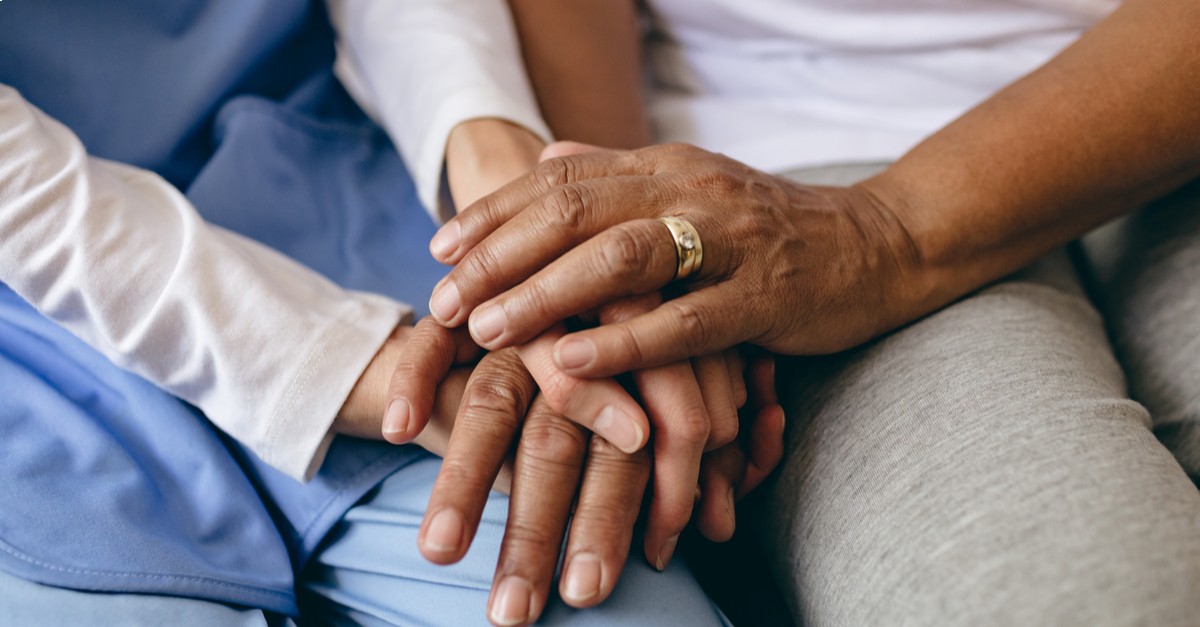 02

Aug
By Linda Nwoke
Francis Bacon, an English philosopher, once wrote that 'knowledge is power and "It is natural to die as to be born." Arguably, the notion of life and death is an oxymoron, but in reality, death is a part of life; none can exist without the other. Yet, the topic of death is difficult to discuss. Thoughts of the death of a loved one or oneself evoke an array of tumultuous emotions, including an avoidance behavior that often puts one's loved ones in the wrong place in case of this eventuality. According to a 2017 Center for Disease Control (CDC) report, before the COVID 19 pandemic, an average of 7,708 deaths occurred each day in the United States, with January, February, and December recording the highest average daily number of deaths according to the National Vital Statistics System.
In August 2021, CDC reported over 600,000 COVID 19 related deaths, with close to 42,000 deaths in New York State. The incredible number of deaths caused by the virus, especially among the aged and elderly, buttresses the importance of planning for times where one is incapable of making certain decisions about one's quality of life. Around the United States and particularly in New York, the coronavirus pandemic forced many people to confront the issue of death and dying in numerous ways, including discussions about life and death issues among family and friends.
Many people had to question their beliefs about death, and some began to question the concept of what makes a good death. Thoughts about dying among loved ones, saying goodbye, passing away peacefully with minimal pain are some of the evidence of a great transition. A luxury that was denied to many loved ones who died during the pandemic. Besides the pandemic, the diagnosis of a terminal illness often connotes an end, typically accompanied by episodes of excruciating pain and intolerable suffering, with no effective treatment or palliative care. This situation is often the reality for those living with advanced cases of lung, breast, brain cancer, Parkinson's, or heart disease.
The type that Mrs. Stone, who lives in Brooklyn, faced. After the diagnosis of stage 4 ovarian cancer, which had spread into her lungs and pancreas, she became incapacitated, and the medication only made her feel worse. She desperately wanted an end to the intolerable pain and agony. Yet, like others in over 40 states in the US, her team of doctors could not offer any relief beyond the 'ineffective' treatments nor provide other alternatives like medical-aid-in-dying or assisted dying.
An option that would have helped her die quickly but not suggested because of pending legislation. Thus, patients like Jack Gray (Pseudonym) are denied the opportunity to die with dignity on their terms rather than suffer fast-spreading cancer in their internal organs. Such patients, often diagnosed with a terminal illness, have only a few months to live and choose death by dignity or medical aid in dying, enabling them to remain in control of when and how they die.
It is an empowering option that allows them to choose to be surrounded by loved ones, bid farewell, and transit peacefully. In collaboration with the Compassion and Choices Senior Campaign Director, Corinne Carey, Senator Roxanne Persaud organized a forum that discussed the issue of education and empowerment at the end of life. According to the Senator, the forum will help members of the constituents to gather information and have conversations that enable them to make informed decisions about medical aid in dying.
Across the country, currently, only nine states and the District of Columbia have joined Oregon in passing the Death with Dignity Act (1997), permitting doctors to assist patients who have less than six months to live. Patients are professionally certified to be sound-minded and can self-administer the medication without assistance to choose how and when to end their lives.
New York State has not signed the law despite repeated introductions and deliberations, pending since 2016. The director, Ms. Carey, affirmed that if signed, it will not give doctors a blank check to operate, advocating that NYS should follow what other states are already doing. She explained that across the states, the eligibility requirements remain consistent.
Patients must have a terminal illness, be 18 years and above, have at least two doctors confirm the 'less than six months to live' status, be mentally competent to make the decision, and self-ingest the medication. Despite the arguments, the issue of death and dying remains a sensitive one. However, not acknowledging, addressing, or preparing for this eventuality is foolhardy for anyone, especially the communities most affected by health disparities. Dr. Jeff Gardere, a psychologist, and ordained Interfaith minister, explained that studies have shown that black women with breast cancer are likely to die four times than white women. So does the lack of palliative care, where black Americans are more likely to die on machinery in ICU more than white.
The proclaimed "America's Psychologist" reiterated the need for people of color to become empowered with knowledge and information on end-of-life care. "… health disparities are caused from lack of information, lack of compassion in our health care … poverty, an implicit bias which has all led to us not trusting our health system … Fewer people of color have put their end of life in place. People of color don't know about the treatment of hospice care; they think they cannot afford it…" he says. "Advance care planning is essential because it focuses on the patient's treatment preferences, personal values, and care advocate. It's about the individual's values, goals and generally experiencing less distress towards the end of life," he explained.
As a minister, Dr. Jeff revealed support is rendered through the process. Most practitioners struggle with the option from a medical perspective because of the training and oath to protect lives. Dr. Sonja Richmond, a practicing Internal Medicine and Hospice Physician noted that providing end-of-life care should be part of the medical training curriculum since informing patients about the option is part of their duty. "Health care providers need to have this training in medical school…they need to realize that they are not a failure by not providing a cure since we have been trained to be that anchor and solve problems." She explained that from experience, the discussion about hospice care often takes place under stressful circumstances and is shrouded in misconceptions. "The discussions surrounding hospice care often happens in a stressful environment and do not give people time to mourn and grief properly. Hospice care is a treatment option. It is electing to be in charge, deciding to have the quality of life, it gives the patient a voice, and it goes wherever you call home. The goal of a hospice is that you are in charge. You create a community and environment for support." Addressing some of the misconceptions of hospice -care, such as the perception that hospice care means no treatment can be rendered and confinement to living in a facility. Dr. Richmond elaborated that "…it is electing treatment, given under the option of being cared for, ending your suffering, and it is not assisted death by a medical aide."
The hospice provides a presence and creates a beautiful environment. There is no end but transitions." The Senior Campaign Director explained that even if State lawmakers in NYS authorize the option of death with dignity for New Yorkers, she reassured members of the public that there are safeguards against abuse, reiterating the advantages to members of the public. "The law will empower people to relieve their suffering and serve as a strong conscience protection." She also clarified that patients could not be forced into taking the option because there are several milestones before the final step. "There are a lot of steps to be followed, every step gives the room for an evaluation, there is a mental capacity check, and the person who has the prescription must lead on the entire process." She acknowledges that families and patients are often hesitant to adopt the option out of their belief system despite all the benefits. "We don't want to have the conversation because we don't want to acknowledge that it is the end, we believe in miracles, families have a hard time facing the fact that it might be the end, and trained doctors to provide a cure." Yet, it is the patients' right to know. Expanding end-of-life care options allows medical practitioners to share alternatives that could give dying terminally ill persons the choice to avoid unnecessary end-of-life suffering.