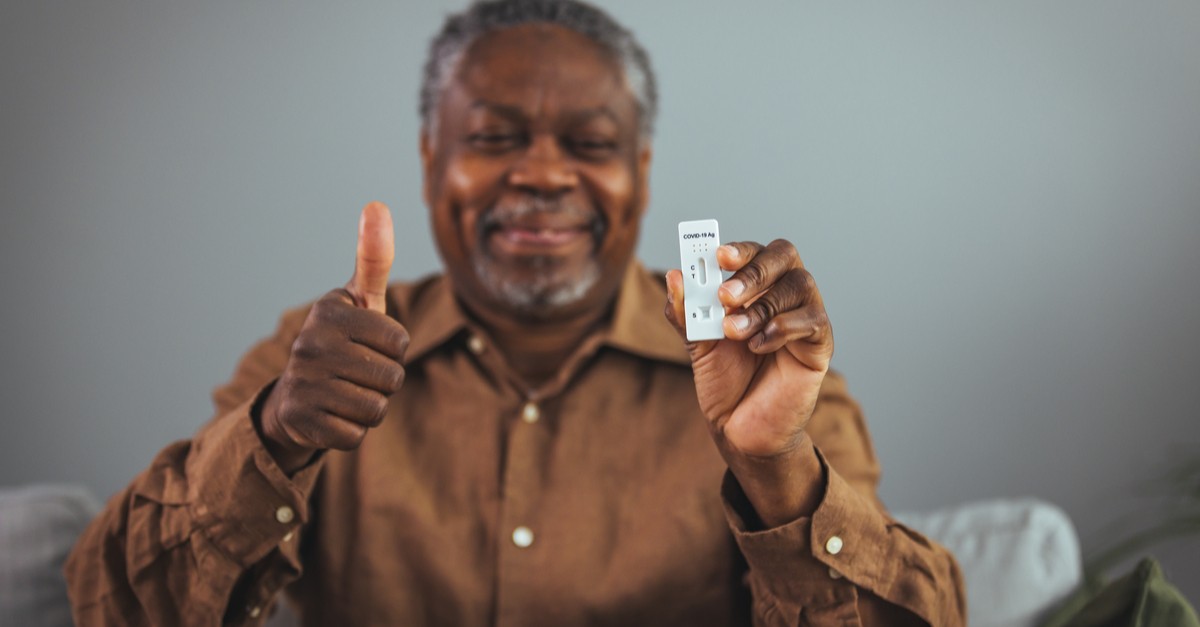 25

Mar
By Cassidy Morrison, Washington Examiner
Seniors enrolled in traditional Medicare will now be able to get rapid at-home COVID-19 tests reimbursed, a policy reversal in response to criticism that the Biden administration was putting the most vulnerable population at risk.
The Centers for Medicare and Medicaid Services announced early Thursday that Medicare enrollees, who include seniors and people with disabilities, will be entitled to eight free home COVID-19 tests per month. Prior to the Biden administration's abrupt policy reversal, Medicare law barred the government from covering the costs of at-home diagnostic tests, leaving seniors with the option of getting a standard laboratory test in person with a doctor's approval or going to community health centers at risk of finding out their supplies had already been drained.
"This is the first time that Medicare has covered an over-the-counter test at no cost to beneficiaries," CMS announced. "Given the importance of expanding access to testing, CMS has identified a pathway that will expand access to free over-the-counter testing for Medicare beneficiaries."
Enrollees in traditional fee-for-service Medicare will be required to go to pharmacies to pick up the tests rather than order the tests and have them mailed. Still, Medicare policy expert Gretchen Jacobson at the Commonwealth Fund called this "a step forward."
"Any steps like this help Medicare beneficiaries get back to their pre-pandemic lives with their friends and families," she told the Washington Examiner.
Health policy experts had increased pressure recently on the Biden administration to change Medicare guidelines to allow for coverage of at-home diagnostic tests, which would typically require congressional action. A group of Democratic senators led by Colorado's Michael Bennet and Michigan's Debbie Stabenow mounted calls on the Biden administration to make that change in the name of expediency.
"Seniors and people with disabilities enrolled in Medicare are at the highest risk of severe illness from COVID-19, and people over 65 account for nearly three-quarters of all deaths from the virus," the Democrats said. "The current policy leaves them on the hook for potentially significant out-of-pocket costs."
Meanwhile, those privately insured were already entitled to get eight home tests reimbursed through their insurers each month. Seniors enrolled in traditional Medicare can also sign up on covidtests.gov to receive four free tests in the mail. But for now, seniors cannot get reimbursed for tests paid for online at retailers, such as Amazon, and delivered to them through the mail.
The free mailed test policy will be enacted "in early spring." Until then, Medicare beneficiaries are left with fewer free testing options. Medicare-affiliated community health centers have free tests for seniors to pick up in person, but supplies are limited and are exhausted quickly.
Even vaccinated seniors run a risk of becoming infected with the omicron variant when out in public. Having a series of tests mailed to their homes regularly would be ideal, but for now, they are limited to the four free tests per household. Seniors can also get a free PCR test in person, which takes a few days to return results, but only if a healthcare provider has ordered one.
"There are a fair number of senior citizens who have difficulty getting to those [community health centers]," said Joe Antos, a healthcare policy expert at the American Enterprise Institute. "Especially if they have substantial COVID-like symptoms, they're going to have trouble getting there, they're probably not going to want to stand around with a bunch of other sick people waiting to get attention."