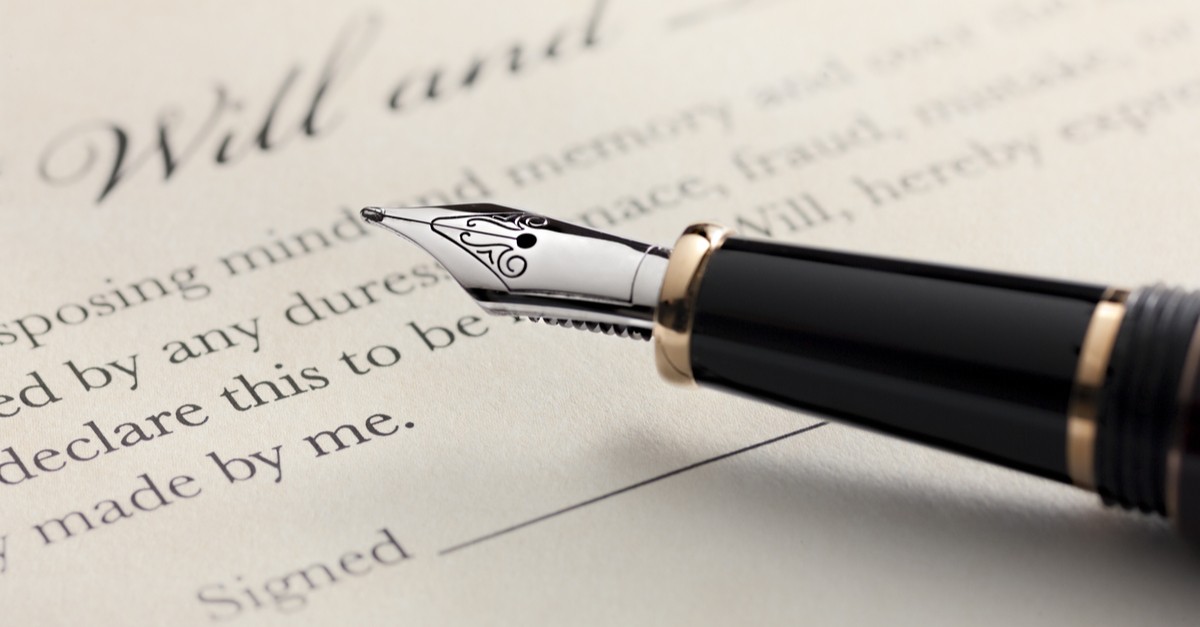 14

Aug
Did you know August is National Make-A-Will Month? It's an annual observance that emphasizes the importance of creating a will. 
Do you still need to make your will? Whether you've been too busy or simply don't know how, here are three great reasons that will motivate you to write your will this August.
1. It's an important legal document that everyone should have.
All adults should have a will — it's a powerful document that lets you distribute your property and protect your loved ones after you pass away. One-third of all American adults have a will, and that number is growing every day. 
If you haven't gotten around to writing or updating your will — for whatever reason — now is a great time!
2. It provides peace of mind to you and your family.
Wills aren't just for the rich and famous. They make life (and death) easier for everyone, regardless of socioeconomic status.
Consider your belongings. You may not think you own a lot, but you likely have more property than you realize: your home, vehicles, furniture, clothing, books, sentimental items, and more. If you don't have a will, your loved ones will be tasked with finding a home for this property when you pass on. Creating a will prevents family conflict, eliminates confusion, and ensures your assets go to the people you most want to have them. It also gives your family guidance and reassurance that they can fulfill your wishes during what is likely a very difficult time for them.
With a will, you can also plan ahead for those who are in your care — for example, you can name a legal guardian for your minor children and choose who should care for your pets.
The logistical benefits of having a will are essential. Most importantly, having a will creates peace of mind for you and the people you love.
3. It lets you create a legacy that lasts beyond your lifetime.
Unfortunately, we don't live forever. But there are ways to continue making a positive impact on this world long after you leave it. One of these ways is by donating to a charity in your will.
There are many different ways you can use your will to benefit a charity — you can give cash, stock, real estate property, and more. Leaving a gift for a nonprofit in your will costs you nothing during your lifetime but will ensure that you can make a positive impact on causes close to your heart for years to come.
As the saying goes, "Where there's a will, there's a way." Get your will done. Make a difference for your loved ones! Ask the Lawyer. Call 855-768-8845, 855-768-8845 or visit www.askthelawyer.us, that's www.askthelawyer.us to schedule an appointment. Protect your legacy!